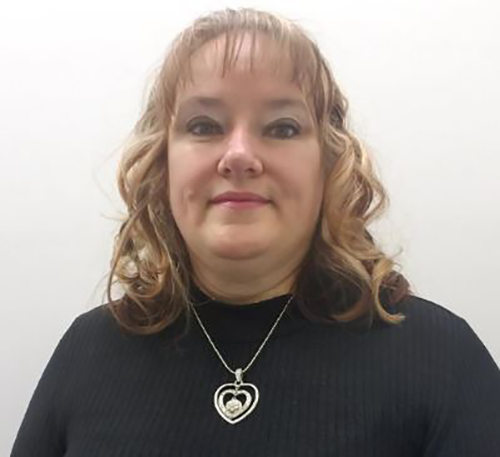 LeAnn Sills, HIS
Hearing Instrument Specialist
LeAnn Sills is a Hearing Instrument Specialist in the state of Washington and Idaho. She was born and raised in the Spokane area. LeAnn attended Spokane Falls Community College and started working in the hearing industry in 2003 and was drawn to the profession because she loves helping people. What LeAnn loves most about saving hearing lives is making sure everyone can hear as well as they can. LeAnn strives focuses and works to make sure everyone is taken care of the proper way. Outside of saving hearing lives LeAnn loves hobbies such as camping and spoiling the grandkids.
Karen Anderson
Patient Services Coordinator
I have worked in this office since April 2013. It's a great feeling to see a patient hearing sounds that they haven't heard in a very long time. I really enjoy taking care of our patients — they are like family to me.
Marilyn Reihman
Audio Technician
I started my journey in this office in 2015. I enjoy helping all of our patients with everything I can. Always learning everyday how to better help each and every one of our patients to hear as well as they should be. I look forward to saving as many hearing lives as possible.
Customer Reviews
This team of professionals are the easiest and most efficient people to work with regarding your hearing needs. They will explain things to you in simple easy to understand plain English. They will offer the most sensible and accurate solutions to the problems that face us, the "hearing impaired" I...
Storm Feather, on Google
I was dreading coming in but the gals that work there were so great I was instantly put at ease. They know what they are doing and I found LeAnn very helpful in deciding what would be right for me. Glad my insurance company sent me here.
Sally Beem, on Google
I wish there were more than 5 stars because this outfit deserves it. The gals at this office are great. I have been with them now for 2 1/2 years. Their customer service is fabulous. If I had a problem, they bent over backwards to get it fixed for me...
Robin Iverson, on Google
Clint and I love coming in the office. They are friendly, personable and very knowledgeable. Willing to help with any kind of problem big or small.
lorrie buswell, on Google
We highly recommend this business if you're in the need of hearing aids. The entire staff was friendly and efficient. Leanne was wonderful in helping my husband to find the perfect hearing aides. Thank you!
Kathy Karp, on Google
WE ARE OPEN!
Curb Side Service Available
Remote Programming Available
Same Day Testing and Delivery
We are spacing our appointments to allow for appropriate sanitation of our clinic between patients
We are here for you. Schedule your appointment Today!
Check out our Events page for upcoming events in our clinic.