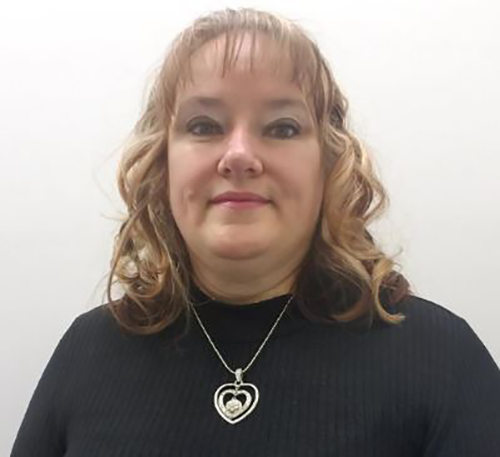 LeAnn Sills, HIS
Hearing Instrument Specialist
LeAnn Sills is a Hearing Instrument Specialist in the state of Washington and Idaho. She was born and raised in the Spokane area. LeAnn attended Spokane Falls Community College and started working in the hearing industry in 2003 and was drawn to the profession because she loves helping people. What LeAnn loves most about saving hearing lives is making sure everyone can hear as well as they can. LeAnn strives focuses and works to make sure everyone is taken care of the proper way. Outside of saving hearing lives LeAnn loves hobbies such as camping and spoiling the grandkids.
Karen Anderson
WA Workers Comp Billing Specialist
I have worked in this office since April 2013. It's a great feeling to see a patient hearing sounds that they haven't heard in a very long time. I really enjoy taking care of our patients — they are like family to me.
Customer Reviews
This has been a great experience and we'll worth the time. It has help so much with my tinnitus, that was caused from work as a truck driver. A big thank you
mike radan, on Google
This is where you want to go when you have hearing problems. Karen Anderson did a super job helping with my L&I claim. LeAnn Sills is tops when it comes to setting you up with the hearing aids. The whole staff is super helpful.
Jerry Niepomnik, on Google
I have never been more pleased with service in my life! LeAnn Sills was extremely knowledgeable, very friendly, and extremely helpful with my Audibel hearing aids. Much more so than the place where I purchased them in North Carolina. If I could give her more than five stars I would!!
Lorianne Kelsey, on Google
My husband was so grateful to LeAnn, who walked him through the experience of getting Earring aids. She made it so easy and comfortable. He got in right away. We left and he commented, Wow, that was so easy! She called to check on how they were working and express...
Pam Schwindt, on Google
LeAnn and her team at New Sound are outstanding!! They easily worked me into their schedule as I travel for a living and am difficult to pin down. She took her time to answer any questions I had. The whole process from beginning to end was very professional and quality...
Scott Berry, on Google