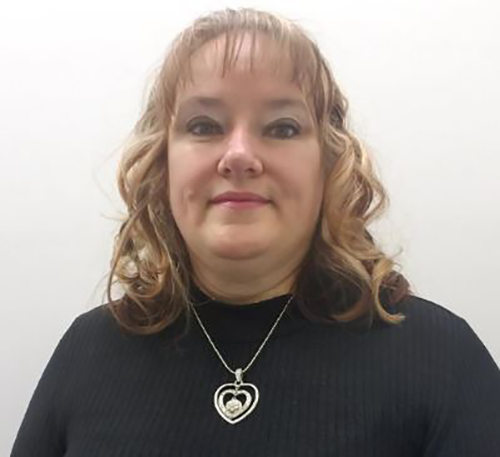 LeAnn Sills, HIS
Hearing Instrument Specialist
LeAnn Sills is a Hearing Instrument Specialist in the state of Washington and Idaho. She was born and raised in the Spokane area. LeAnn attended Spokane Falls Community College and started working in the hearing industry in 2003 and was drawn to the profession because she loves helping people. What LeAnn loves most about saving hearing lives is making sure everyone can hear as well as they can. LeAnn strives focuses and works to make sure everyone is taken care of the proper way. Outside of saving hearing lives LeAnn loves hobbies such as camping and spoiling the grandkids.
Karen Anderson
WA Workers Comp Billing Specialist
I have worked in this office since April 2013. It's a great feeling to see a patient hearing sounds that they haven't heard in a very long time. I really enjoy taking care of our patients — they are like family to me.
Customer Reviews
First time visit. They were able to access our records from a previous supplier in Tacoma, WA and made positive adjustments to our hearing aids. Will definitely return
Nelson Hiner, on Google
I saw LeAnn on my first visit in August of 2022. She explained my options after my hearing test. She recommended a behind the ear aid by Starkey. It took just over two weeks to get them in store. When set up to my prescription, I said I probably wouldn't...
Tim Bourne, on Google
If I could, I would give 10 stars. Their customer service and competence is way above par. I had hearing aids from another company for 2 years but was not entirely happy with the quality and went for new ones. LeAnn has been at New Sound for many years and...
Larry Terpstra, on Google
My 1st time visit was to get a part I needed for my hearing aids. I got way more; a brand new pair of hearing aids at no cost to me. I was unaware my insurance company covers a new pair every year! Everyone at new sound hearing were so...
Sheri Brebner, on Google
The service is always fast and reliable, they willingly make provision for appointments because of my hour of travel to their office. They are always friendly and professional, and take excellent care of my hearing needs. I have taken my mother to other hearing offices and they didn't provide nearly...
Larry Hiebert, on Google