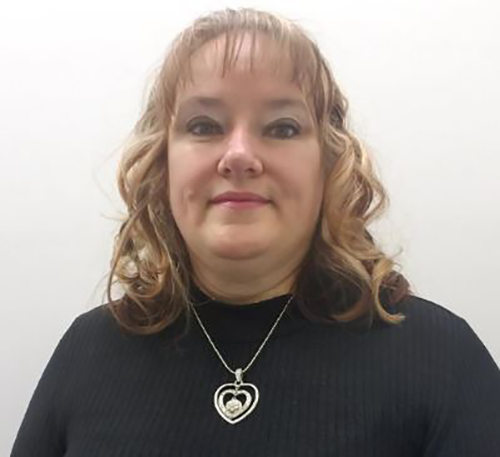 LeAnn Sills, HIS
Hearing Instrument Specialist
LeAnn Sills is a Hearing Instrument Specialist in the state of Washington and Idaho. She was born and raised in the Spokane area. LeAnn attended Spokane Falls Community College and started working in the hearing industry in 2003 and was drawn to the profession because she loves helping people. What LeAnn loves most about saving hearing lives is making sure everyone can hear as well as they can. LeAnn strives focuses and works to make sure everyone is taken care of the proper way. Outside of saving hearing lives LeAnn loves hobbies such as camping and spoiling the grandkids.
Sheila Magee, PSC
Patient Services Coordinator
I was born and raised in Spokane. I have worked in the Medical Field for the past 27 years and enjoy working with and helping people. It is a great feeling knowing you are making a difference in patient's lives.
When I am not working I enjoy spending time with my family outdoors and at the lake. We also enjoy watching the Seahawks and the Zags.
Customer Reviews
If I could, I would give 10 stars. Their customer service and competence is way above par. I had hearing aids from another company for 2 years but was not entirely happy with the quality and went for new ones. LeAnn has been at New Sound for many years and...
Larry Terpstra, on Google
The service is always fast and reliable, they willingly make provision for appointments because of my hour of travel to their office. They are always friendly and professional, and take excellent care of my hearing needs. I have taken my mother to other hearing offices and they didn't provide nearly...
Larry Hiebert, on Google
They fit my wife and me for some custom hearing protection. The appointment was quick and professionally done, and both of the techs were friendly.
Jeffery Prock, on Google
If I could give more than 5 stars I certainly would! New Sound has gone above and beyond over the years, always making time to take care of my mom's hearing issues. Customer service is just the best. I cannot thank them enough!
Sue s, on Google
Super great staff. I never felt rushed and all of my questions were answered. Looking forward to better hearing. Would highly recommend that if you are looking into hearing aids that you give them a try.
Susan McInnis, on Google