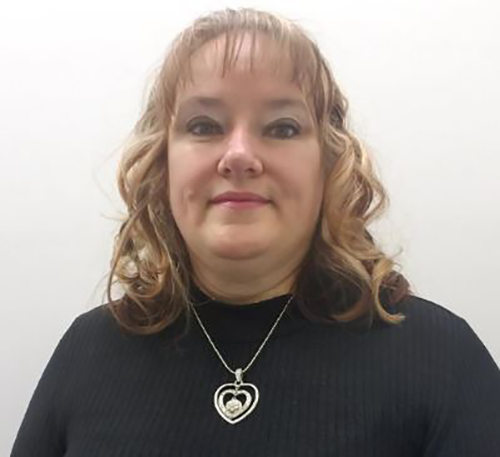 LeAnn Sills, HIS
Hearing Instrument Specialist
LeAnn Sills is a Hearing Instrument Specialist in the state of Washington and Idaho. She was born and raised in the Spokane area. LeAnn attended Spokane Falls Community College and started working in the hearing industry in 2003 and was drawn to the profession because she loves helping people. What LeAnn loves most about saving hearing lives is making sure everyone can hear as well as they can. LeAnn strives focuses and works to make sure everyone is taken care of the proper way. Outside of saving hearing lives LeAnn loves hobbies such as camping and spoiling the grandkids.
Karen Anderson
Patient Services Coordinator
I have worked in this office since April 2013. It's a great feeling to see a patient hearing sounds that they haven't heard in a very long time. I really enjoy taking care of our patients — they are like family to me.
Marilyn Reihman
Audio Technician
I started my journey in this office in 2015. I enjoy helping all of our patients with everything I can. Always learning everyday how to better help each and every one of our patients to hear as well as they should be. I look forward to saving as many hearing lives as possible.
Customer Reviews
I have been reading TV for a long time now. I was referred to New Sound by a friend. They were very knowledgeable, helped make the paperwork not overwhelming and continue to provide great follow up service. It's nice to find people still providing actual quality care and service instead...
J Griff, on Google
I went to two other places for hearing tests and to be fitted for hearing aids. New Sound Hearing Center, Leeanne was the only person to mention The possibility of me qualifying for a labor and industries claim. She got me the paperwork we got it all process and no...
Bruce Erdman, on Google
My husband came to New Sound for his hearing aids and it as changed is life! He worked with LeAnn and she was wonderful! Very professional and personable. She had him set up with some fantastic, easy to use hearing aids in no time and he loves them. He highly...
Marcia Vertefeuille, on Google
I would highly recommend this place to everyone! The professional and personal care is outstanding. My experience with the staff was way above the norm,and the time and care they spent with me was incredible! I wish every place I went would give me the same experience! So glad I...
Joel Vertefeuille, on Google
I went in for consultation with LeAnn Sills. I came away with an order for mid price behind-the-ear aids. My experience at NewSound, with LeAnn and Karen was great! I went back and picked up the aids about a week later and was pleased. I will mention that the volume...
Irene Radford, on Google